ALEX PECK
ANTIQUE AMPUTATION SETS
Page 7
All pictures and text on this site are copyrighted ©1982-2019 Alex Peck. All rights reserved.
_______________
AN UNUSUAL CIVIL WAR PERIOD ANTIQUE SURGICAL SET BY SNOWDEN & BROTHER
__________________________________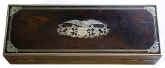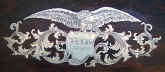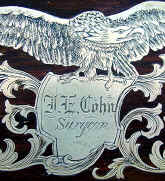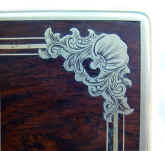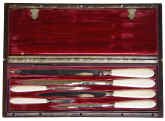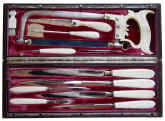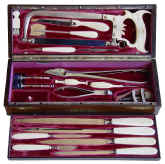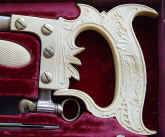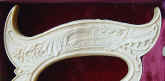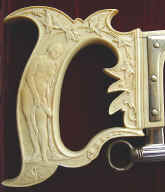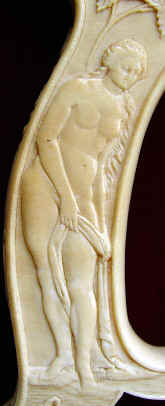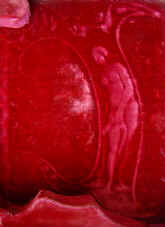 An exceptionally fine 1860s Snowden & Brother, Philadelphia, ivory-handled exhibition surgical set. Note the iconography of the capital saw grip: the dexter side reveals a standing Venus, while the sinister is carved with a sea monster. The opposing imagery may be a reference to the conflict between the Union and the Confederacy during the American Civil War. The German silver lid cartouche incorporates a superb patriotic eagle and is engraved : I. E. Cohn / Surgeon. This is considered to be the best quality American antique surgical set known to exist, and it may have been made for the 1864 Sanitary Fair held in Philadelphia. Snowden & Brother was in business from 1858 to 1872, as listed in Edmonson, p. 264.
_______________________________________
__________________________________
Archives Collecting Alerts Reference Books Wants