medical antiques appraiser, appraise, appraisal, identification, value, valuation
Alex Peck Appraiser Medical Antiques
Appraisals & Identifications
All pictures and text on this site are copyrighted ©1982-2012 Alex Peck. All rights reserved.
____________________________
Alex Peck appraises and identifies pre-1900 medical, surgical, and dental antiques for such needs as estate, insurance, and IRS requirements.
The minimum charge for a single item e-mail appraisal and identification is $75.00. The identification only charge for one item is $30.00. Background material on the item will be provided as necessary.
Appraisals that require travel and a formal write-up are quoted per job.
________________________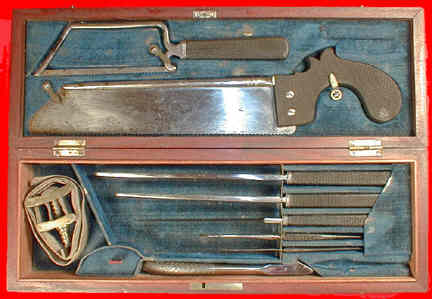 An amputation set by Wiegand & Snowden, Philadelphia.

__________________________
Alex Peck Medical Antiques
Archives Articles Home Page Reference Books