LAENNEC STETHOSCOPE
Alex Peck Medical Antiques
All pictures and text on this site are copyrighted ©1982-2022 Alex Peck. All rights reserve.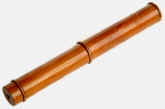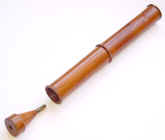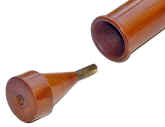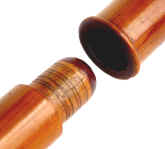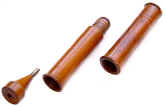 A c. 1820s antique Laennec monaural stethoscope turned in three parts from cedar. The insert cone of cedar and brass was used when listening to heart and voice sounds. Rene Theophile Hyacinthe Laennec (1781-1826) invented the stethoscope around 1816.
___________________________
Archives Articles Collecting Alerts
For additional antique stethoscopes and other medical antiques, visit the various sections of this web site.